In this year's registration you will as a participant choose how you'll help out with the execution of the congress. You can be a Game Guides, Scenario Facilitators, the set-up crew or be a part of the Hero Force! You can choose as many hero-tasks as you want to, but minimum one of them. Which hero are you af Fastaval?
What is The Hero Force?
Do you even make a difference by being a Hero? Hells to the yes!
DIT (Do It Together), which has been a massive part of Fastaval for many years, has gotten a makeover and become the super-duper brand-new network The Hero Force!
In collaboration with the other Heros you'll help aiding all participants and Organizers having a better Fastaval experience. Without our Heros Fastaval won't run like it's supposed to. 
Without you - no Fastaval!
It is because of amazing participants, such as yourself, who helps keeping our one and only Fastaval running. Make a massive impact - join the Hero Force!
What are the practical aspects of The Hero Force?
If you choose Hero Force in your sign-up you will get an introduction of the other Heros in a joint Facebook group and each of you will get different Hero Tasks. Your individual programs will of course be factored in when planning what tasks you will get, and no tasks will extend beyond 3 hours.
At the tasks you'll help the Organizers with different stuff and you'll get a unique opportunity to get behind the curtain and get to know the many different volunteering organizers at Fastaval!
If you need to get in touch with our Hero Force Organizers, Magnus Keiding and Christoffer Nissen, you can do so by email: heltestyrken@fastaval.dk or phone: UNKNOWN (only active during Fastaval). 
Examples of earlier Hero-tasks
Service and Food Handling: The Kiosk: Filling goods, sale, and of course, customer care, you can get extended knowledge of in the kiosk. A great way to meet people. 
Café: Help in the cafe's kitchen, with the preparation of tapas and the like.
The Coffee Inn: Help out in Otto's coffeehouse or help with cake baking
James: Be part of the tradition-rich tänner-live during Ottofesten. Tasks such as fetching wine, and providing snacks and drinks at the tables.
Party setup: As the name suggests, it is about set up for the big Otto party. Arrangement of tables, chairs, and decorations.
Dishwashing: The traditional dishwashing life. Been around longer than Dirtbusters, but please don't tell them that.
Cleaning: Closing and cleaning of premises on Saturday and Sunday. An important hero-task!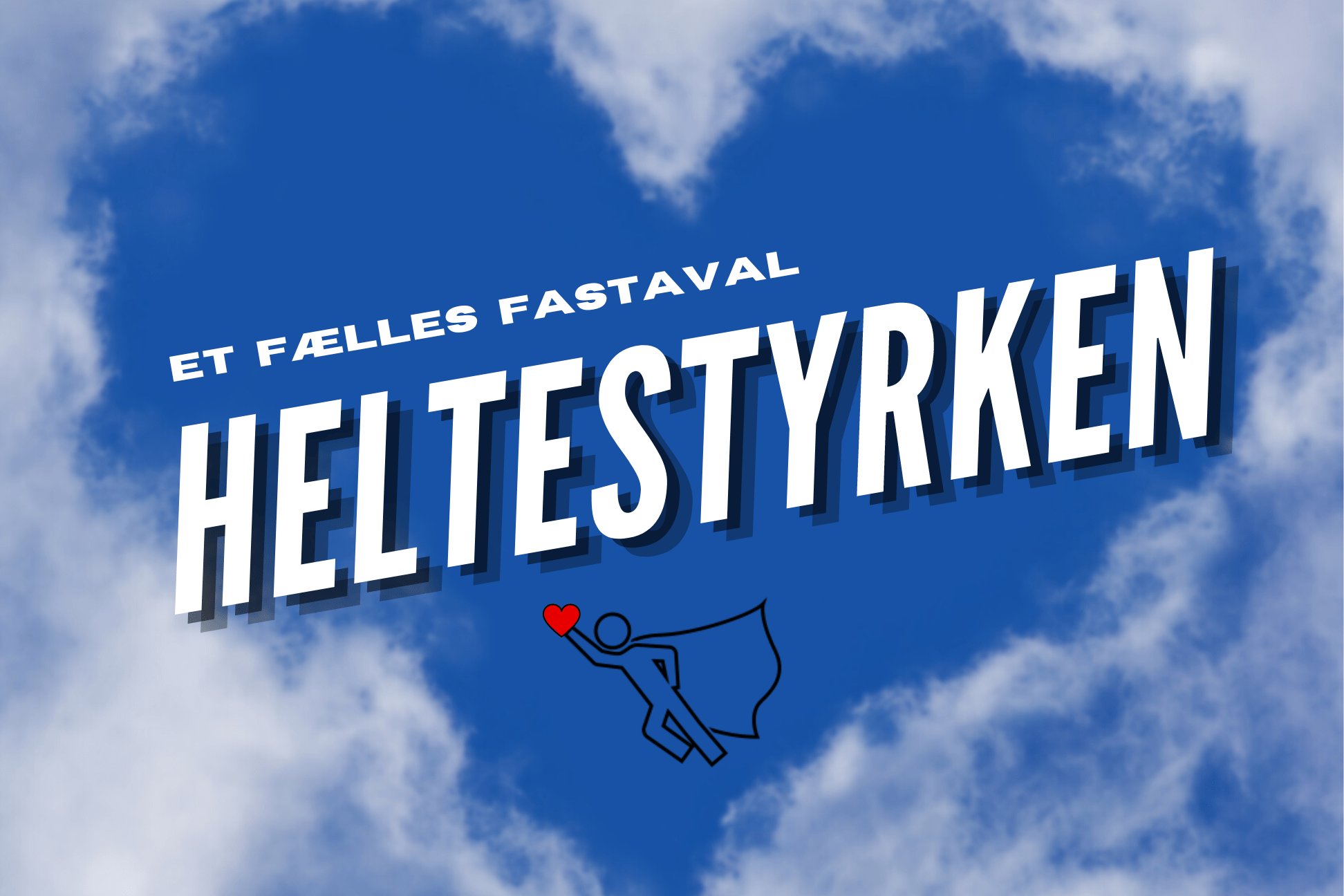 What is a Game Master?
The majority of the scenarios at Fastaval are designed to be run by a Game Master. The Game Master reads the scenario beforehand, makes herself familiar with story, mechanics, roles and so on. The scenario functions kind of like a manual, which the Game Master follows and interprets when playing the scenario in pracsis. The Game Master is the person conveys the scenario to the players, and makes sure it moves forward in the right direction. They typically don't have a main role in the scenario, but can sometimes be expected to play smaller supporting roles.
Often it is an important part of the job for the Game Master to set the scenes - which means describing the setting and what is going on, and to cut the scenes when they are played out.
Why become a Game Master?
Without the Game Masters, the scenarios can't be played. That means, that as a Game Master you are a huge help to Fastaval, that you are helping the authors by maing sure their scenarios are being played by more people, and at the same time you get a great experience yourself.
Game Masters are Heroes just like Game Guides and The Hero Force, and those helping set up Fastaval. It is a way to lend a hand to the Fastaval we make together.
As a Game Master you also have a great opportunity to meet a new friend, because you get to meet new people. Are you considering writing a scenario for Fastaval, it's a great way to get to read other peoples scenarios and think about their design choices, which you can use when working on your own idea.
What are the practical aspects of becoming a Game Master?
When you sign up for activities, you can choose to volunteer as a potentiel Game Master. You can sign up for one or more scenarios - that is entirely up to you. You can even sign up for the same scenario more than once.
Approximately 14 days after sign up closes (that time is spent dividing participants into activities and finding the Game Masters we are always short on), you will receive information about the scenarios you are Game Mastering, and we will send you the scenario. It's your job to read and understand the scenario, before running it at Fastaval.
Before Fastaval we have two things designed to help you prepare for Game Mastering:
Monday before Easter (April 3rd), we will host an online Game Master Workshop on Discord, where you can ask questions and get help if something about the scenario isn't clear. The Game Master Coordinators will facilitate the workshop.
Half an hour before running the scenario, there will be a briefing about the scenario. Typically that will be run by the author, and both you and the other Game Masters can ask questions.
Often there will also be a way to contact the author in the scenario, if you have questions before Fastaval.
How do I become a good Game Master?
Here are 5 pieces of advice:
Make yourself familiar with the scenario in a timely fashion. 
If you have read the scenario before Fastaval it is much easier for you to find the time to find aswers to potentiel questions. That will make you feel a lot better about running the scenario.
Run scenarios you like to play
If you run a scenario you would find fun, it is much easier to know what works and what doesn't when you are running it yourself.
You are good enough to be a Game Master
Some people worry they aren't good enough to be a Game Master at Fastaval, but we can tell you that you are. First of all the authors are really good at writing scenarios that makes them easy to run, because there are clear instructions on what to do. Second, we have the World Greatest Players at Fastaval, and both the players and the Game Masters want the same thing - a good experience. That means that you are not alone in your job. Your players will help you and you are creating the experience together.
But I never tried it before!
Don't worry! Write to us at spilleder@fastaval.dk (the Game Master Coordinators), if you want help picking a good scenario to start your Game Master career at Fastaval. We really want to help you, because you are also really helping us, by volunteering as a Game Master.
Have fun that take it easy!
The most important thing to do is just relax, enjoy running the scenario and to know, that if it doesn't go exactly as you thought it would, it will be better next time. We still appreciate you and your help!
What is a Game Guide?
When playing a boardgame for the first time, it is often a great help if one of the other players already knows the game. If you sign up to be a game guide, you commit to being this player for one of this year's designer boardgames and you are responsible for helping your table run well. You get an opportunity to help Fastaval by doing what many boardgames do best: create a good atmosphere and help everyone have a great time.
Why become a Game Guide?
Apart form the fact that you are helping Fastaval, it is worth noting that game guides (similar to game masters) are exempt from the requirement that they volunteer any further time to help with practical matters at the convention. So if you feel that the role as a game guide is a better match to your skills and passions than the alternatives, you could consider signing up. (You are of course free to and encouraged to help out further, but being a game guide makes this optional rather than mandatory).
In case you already know one of this year's games (if you for instance know the designer personally or have helped to playtest earlier prototypes) this scheme offers you a great opportunity to share some of the knowledge you already possess (and you will probably already have done a lot of the preparation work required for the task).
What are the practical aspects of being a Game Guide?
You will be put into contact with the game's designer before Fastaval commences, and will be supplied with the rules for your assigned game so that you can prepare. There is also the possibility of meeting up with the designer on the first day of Fastaval before any games commence where you can have a brief chat and sort out any minor issues or questions (except in the rare circumstances where the designer of your game is unable to attend in person).
On the day of your assigned play-block, you are expected to show up early enough that your game can get set up and play can commence at the scheduled time. (a decent rule of thumb is 15 minutes beforehand, but you and other game guides can coordinate something different with the game's designer if desired).
How do I become a good Game Guide?
Please note that the following section should not be seen as prescriptive; as long as your game runs smoothly and everyone has a great experience you are doing the right thing. Instead consider the following a source of inspiration and a catalogue of what could be a good idea seen from my perspective.
Create a fun and safe environment for everyone at the table by preparing well:
The more comfortable you are with your own understanding of a game, the easier a time you will have to guide others in playing the game. It is therefore a good idea to take your preparations seriously and to start them early, ensuring that you will be as well prepared as possible.
Furthermore, make sure that you maintain communication with the designer and other game guides for your games throughout the preparation-phase.
Playtest before Fastaval (to the extent possible):
After having read through the rules of your game, it can be a good idea (if feasible) to simulate a few example situations from a game (for example, "Here is the board in its current state. It is now player 1's turn. They have rolled a ⚁ and a ⚄ and are now considering their move. What do they do?"). When trying to evaluate what the possible moves in a given position as well as which of these are even good moves, you quickly figure out which aspects of a game's rules you understand and which still to some degree elude you. Conversely, if you are struggling to get your head around a specific section of the rules for your game, trying to play out a little example sometimes aids greatly in understanding. Although it is of course easiest to do this with a copy of the game at hand, it is worth noting that you can often get quite far with just a pencil and some paper where you sketch something out quickly.
Coordinate your efforts with the designer before and during Fastaval:
Make sure you keep in communication with the designer and with other game guides after you have been put in contact. Exchanging knowledge over the course of preparing will ease the burden of preparation on each of you.
At Fastaval itself, it is worth trying to meet up with the designer of your game to have a chat about it; especially since some of the "softer" aspects of a game's design (the interaction between mechanics and theme, the designer's vision of the play-experience they want to create, etc.) are much easier to get across in an informal little chat than in writing. Fastaval conducts a short event on the first day of the convention (Wednesday) where people can meet the designers of this year's games, and looking by will likely be worth it for you as a game-guide.
As a designer, what is the benefit of having Game Guides?
Apart from helping your audience have a great time playing your game (and thereby helping you win the coveted audience award!), it has a host of practical advantages to not be the only person at Fastaval who already knows your game. As an individual, it can be quite challenging to get multiple tables started when your game's block in the programme starts, and having some helping hands and not having to be everywhere at once should make the start-up process more manageable and less stressful. Outside your specific slot in the programme, your game guides can also act as ambassadors for your game. They can help build buzz and interest for your game through their conversations and networks during and after Fastaval (strictly speaking, they are not required to do so, but one would assume that someone signing up to be a game guide did so out of interest for your game).
At the purely design-technical level, it can yield valuable insights to assist your game guides in their preparations. It gives you a perspective on what aspects of your game are easy/hard to understand for someone who has not followed the game all the way from idea to submitted prototype. You gain feedback on your rules and insight into the process of learning your game, simply by trying to help someone through it.
How can I as a designer contribute?
You have a responsibility to initiate communication with the game guides of your game and to send them the necessary preparation materials after the sign-up process has concluded and game guides have been assigned. You can however help your game guides considerably if you furthermore make an effort to keep the communication going between the rules being sent out and Fastaval itself, for instance by setting up a discord server (or just a group-thread on facebook or similar) where you all can congregate and exchange questions, answers, and knowledge. Should you feel so inclined, you could even schedule and hold online office hours (a video-meeting or similar) where you and your game guides can get together and clarify any questions they may have. If you prefer doing such things in person, you and the game guides can also agree beforehand to meet up physically at Fastaval.
You can also help by finding and motivating people to sign up as game guides for your game. As a designer, you probably already know a number of people who are more or less familiar with your game and you therefore likely know someone who would make a good game guide. Should any of these people intend to attend Fastaval, please encourage them to sign up as game guides for your game. If you have collaborated with other designers by playtesting and giving feedback on each other's games, signing up as game guides for each others' games is a good way to assist each other further.
Setup and cleanup of Fastaval
Date of setup: 3-4th April 2023
Date of take down: 10th April 2023
Setup and cleanup mark the beginning and end of Fastaval. It is something we do together, to get it done as fast as possible so we can enjoy our Fastaval. We need all the help we can get. Even if you're only able to help and lend a hand part-time, we would still love to have you.
What do you do as The Set-up Team?
Setup starts Monday morning before Fastaval. We receive the keys for the school at 9 AM and the preparation work for Fastaval starts at 10 AM. Setup lasts until Wednesday at noon, where we arrange and prepare the school classrooms for roleplay and set up the school for Fastaval. During the setup, Fastaval provides breakfast, lunch, and dinner for all of you who are at the school.
The Set-up Team preferably also helps to cleanup
Cleanup starts with breakfast Monday at 9 AM, after an amazing Otto Party. We'll spend the day cleaning the school and restoring it to the condition we received it in. It's a tough job, but it is a lot easier and more enjoyable when we help each other. Cleanup isn't done until everything is cleaned and back to the ordinary and the school janitor has approved the school. Fastaval provides dinner, as we usually celebrate the end with pizza on the house.