Service locations on Fastaval
On Fastaval you will find several service points that should make your experience at the Congress as good as possible. All areas are run by Fastaval organizers with the help of the Hero Force. Below is an overview of the various service locations Fastaval.
The Information (also called The Info) is Fastaval's one-stop place if you need help or information. This is where you need to go if you have questions, are lost, have problems with your scenario, need a band-aid, need the phone number for the nearest taxi service, or need to get in contact with the organizers.
The members of the Information Crew are called Infonauts and they are easily recognized by their orange colors and fez hats. It is the Information you meet on your first day at Fastaval when you are checked in and receive your wristband. Likewise, it is The Info that ensures that all scenarios have the players they need and that any vacant spots are given to interested players from the reserve queue.
If you want to help out with the Information, you can become a trainee for a day. Contact the Information if you want to try out being an Infonaut.
The Information is located at Mariagerfjord Gymnasium.
Opening hours:
Wednesday 3-8.30 PM
Thu-sat 9.30 AM - 8.30 PM
Sunday 9.30 AM - 5 PM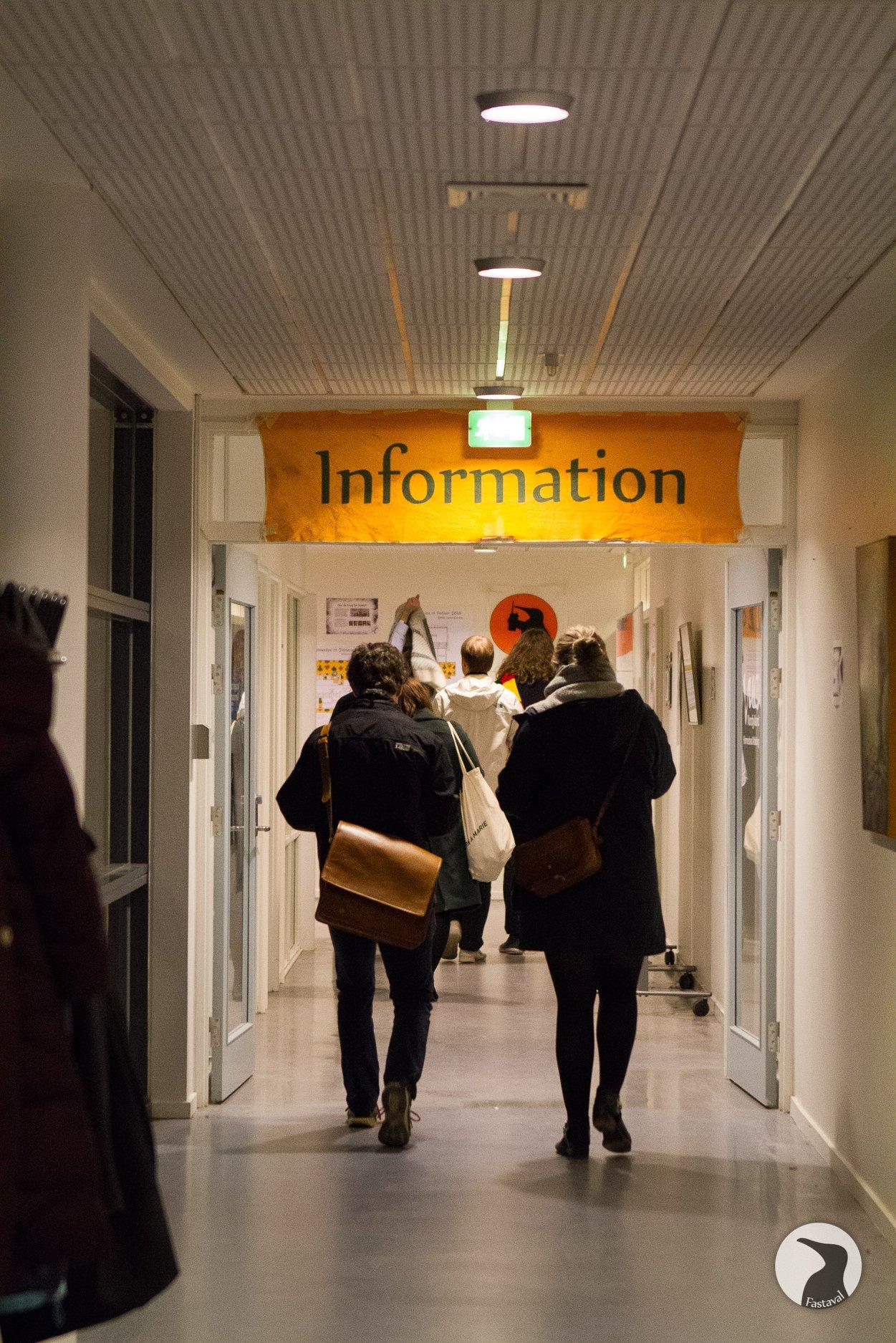 The General on Duty is a person in charge that you can get hold of around the clock during Fastaval. The General on Duty can be contacted by both crew and participants via phone at +45 93 89 90 65.
Who is the General on duty?
The post of General on Duty rotates among the main organizer group. The current General on Duty can always be identified via their blue sash bearing the inscription "General".
More information on the main organizer group can be found here
How may the General of Duty be of help?
You can always call the General on Duty if you need help. For example, if you or others have been injured, if you feel you are in an unsafe situation or if there are problems with disturbances from outside the convention.
In the case of an acute emergency, you should always contact public emergency services first, by dialing 1-1-2.
In the majority of cases, the General on Duty is mainly a helping hand for this year's crew. During Fastaval it is the General on Duty who makes ad hoc decisions and helps solve any problems or incidents that may occur. It is also the General on Duty who brings the more serious problems to the attention of the main organizer group, so all the main organizers can be involved in resolving the situation. Finally, the General on Duty has the keys to all rooms at Fastaval.
Remember!
If you are a participant or crew and you need information, the first point of contact is The Information.
If you need someone to talk to or help mentally processing an incident you can always contact out The Safety Hosts.
With more than 900 participants, Fastaval produces more than two full industrial-sized containers of garbage every Easter. Dirtbusters is an organizer group dedicated to the heroic battle against garbage and Chaos and keeping Fastaval clean for the benefit of all of us. They are recognizable by their coveralls, their plunger-and-duct-tape weaponry, and their battle names, which will call to mind an assortment of cleaning agents.
Dirtbusters work around the clock at Fastaval to create a clean and comfortable environment.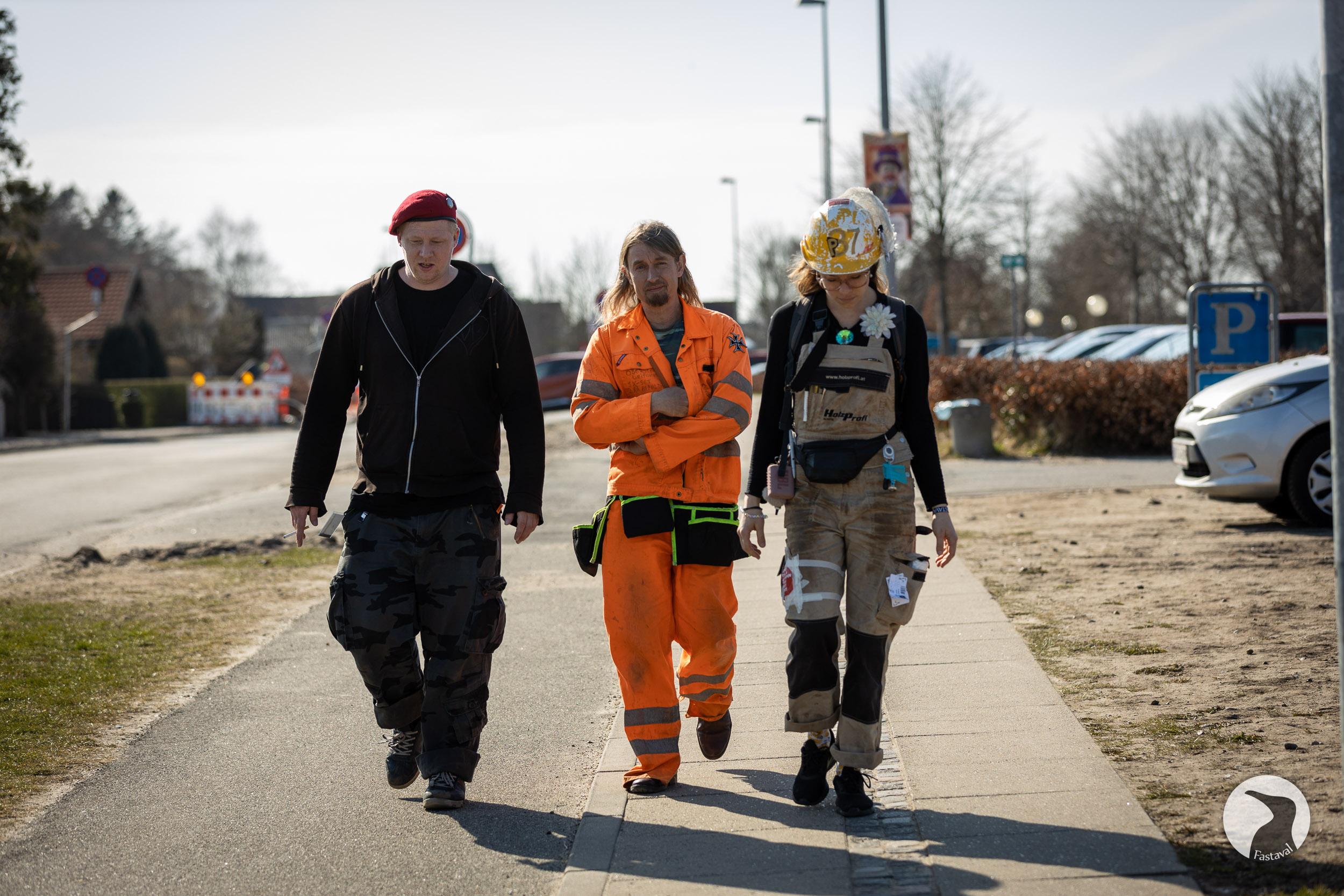 At Fastaval a lot of dishes get dirty. Though participants are generally good at placing their dirty dishes in the correct places for getting clean, it does not end there. Each Fastaval has a fresh team of dishwashers and together with members of the Hero Force, they make sure everything is cleaned and returned to its proper place. That is the explanation for where all the clean plates, cutlery, and other tableware come from. The Dishes is a relatively invisible organizer assignment, but the ones doing it always do so with a smile and high work morale. The Dishes at Fastaval is a super important task, so be sure to high-five the next The Dishes organizer you meet.
Do you want to help with The Dishes? Join the Hero Force !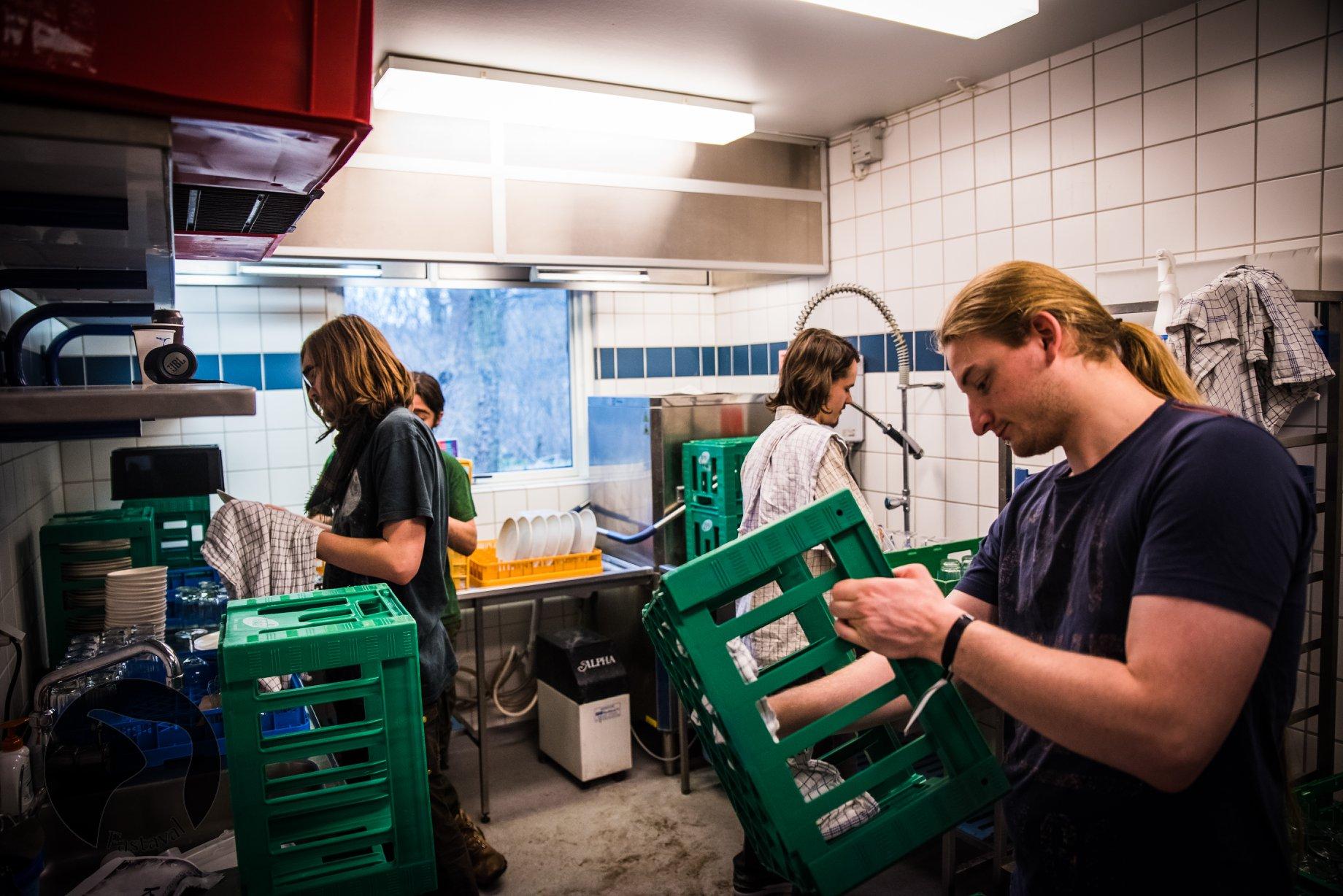 Every year at Fastaval there is a group of quite extraordinary organizers who carry, drive, and organize the transport of equipment and goods to and from Fastaval. The Consulate do massive logistical and manual work, which is utterly necessary for running a convention like Fastaval. At odd times both before and after Fastaval they move furniture to the Oasis, fridges to the Bar, pick up box after box of stuff for the Info and so much more. The Consulate are a small, relatively unknown group of organizers, but they do an invaluable piece of work. So if you see a Consulate member during Fastaval, go ahead and give them a high-five.
Fastaval TV
It's a Fastaval tradition that every year, a TV production team use some time on Fastaval recording, cutting, and writing little skits and entertaining features that catch the spirit of Fastaval and the special mood. The show is shown every night at Fastaval in the The Oasis. at 00.00 and again at 15.00 the following day.
Gennem årene har der været mange forskellige TV-hold, som har heddet forskellige ting. Eksempelvis John-TV, Fasta-TV, Propaganda-TV, Ottochannel, Pingvinstuen, Latex-TV og ChaosTV.
Årets Fastaval TV producers af...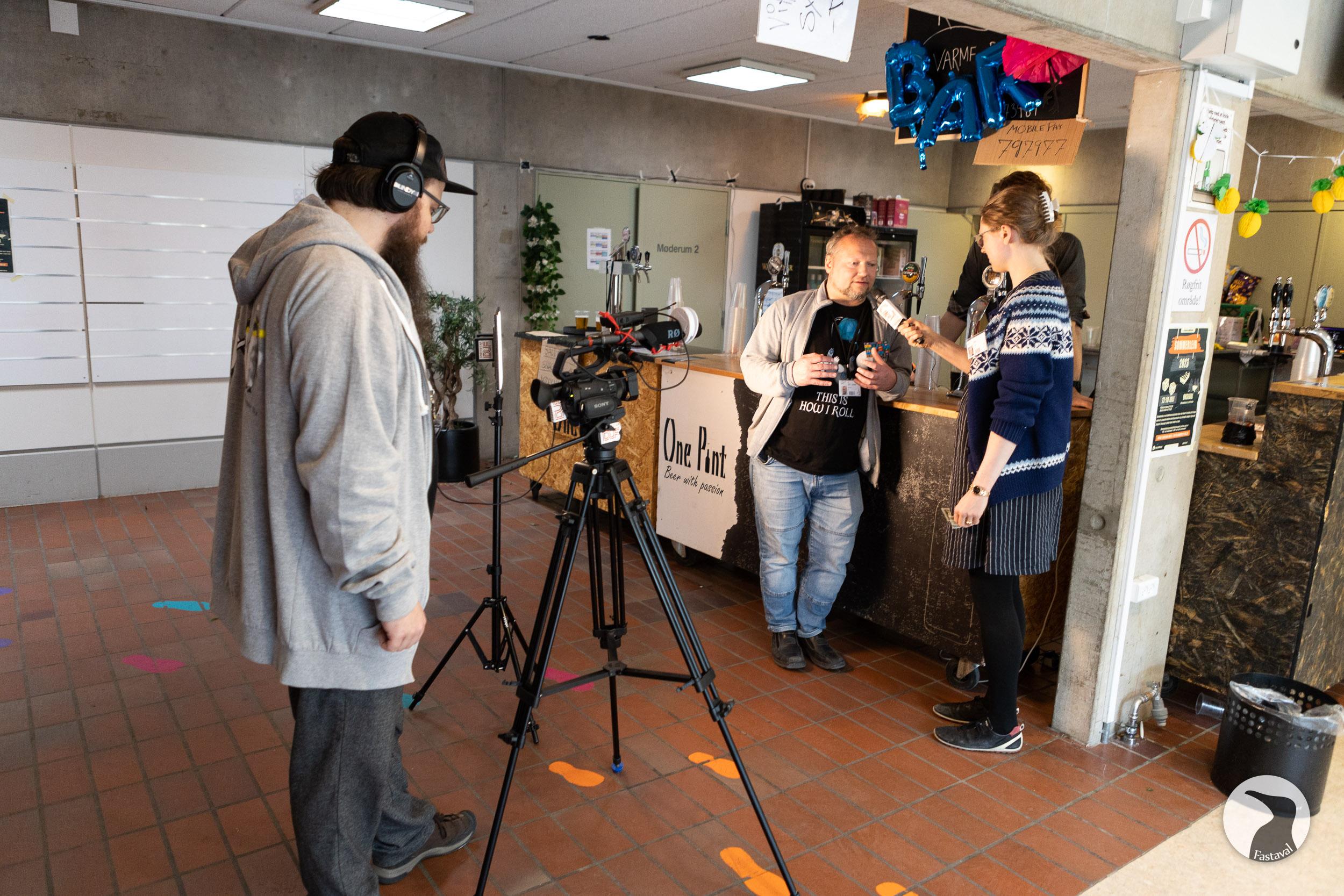 The Organizer's Lounge
The Organizer's Lounge is a new concept introduced at this year's Fastaval. The space is available to all organizers. Here, they can take a well-deserved break in peaceful and cozy surroundings. There is room to enjoy a cup of coffee and have a good chat with the other organizers. It can also be used as a workspace for smaller tasks if one needs to take care of any logistical organizing tasks.
The facilities of the Organizer's Lounge include a tea kitchen with snacks, a wardrobe, toilets, and comfortable seating.
You can find the Organizer's Lounge next to the Otto's Coffee Inn.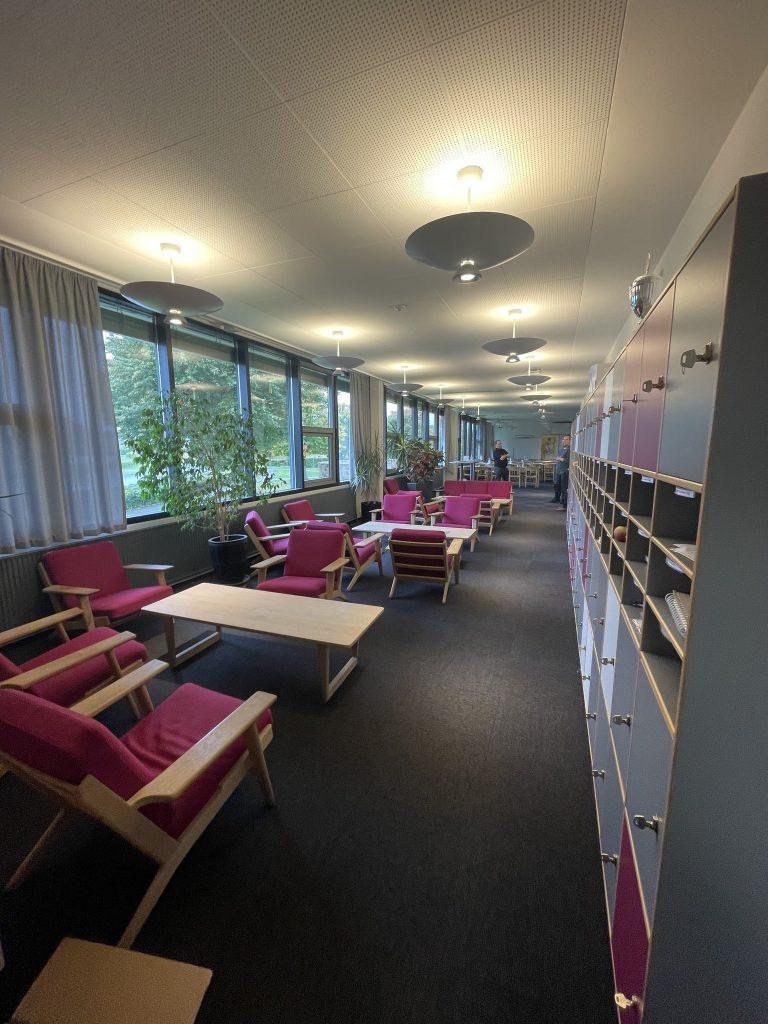 Fastaval IT
Fastaval has several different systems that all support the smooth running of the convention and keep the participants informed.
Fastaval IT is an organizer group that maintain:
www.Fastaval.dk 
Infosys (Fastaval's sign-up system)
The Fastaval Android and iOS apps
If you want to contribute, there is room for both senior and junior people. We work with the following technologies:
WordPress for our website fastaval.dk
PHP for both frontend and backend for Infosys
MySQL as database for Infosys and WordPress
Docker on our hosting environment for Infosys
Flutter/Dart for app development
You will most likely be able to find the IT organizers around Fastaval, but otherwise you can contact them at kommunikation@fastaval.dk.