There are plenty of opportunities to bring loot home from Fastaval. Every year, shops come by and sell their products. The shops at Fastaval are located both outside in the common areas and inside the surrounding rooms - so keep your eyes peeled.
Here you can read more about the shops at Fastaval:
Once the shops for Fastaval 2024 are determined, you can find descriptions of them here.
For the 8th time, Pandafar is coming with his store Epic Panda / Epic Dwarf with their 2.4+ ton (and epic) dwarf chest, full of role-playing books where you can find the book you are missing for your collection or discover a new role-playing system that you didn't even know about. Here you will also find board games and a selection of merchandise as well as other nerdy things!
Opening hours at Fastaval: 10:00 AM - 12:00 AM.
Location: B 45
Look at their website: www.epicpanda.dk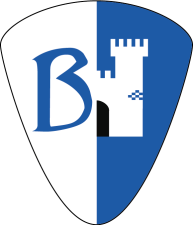 Opening hours at Fastaval: 10:00 AM - 10:00 PM.
Location: Magic room (The library to the right of the common area).
Look at their website: www.bunkern.eu