These persons/groups have received an Honorary Otto
1992: Mads Lunau
1993: Paul Hartvigson
1994: Troels Chr. Jakobsen
1995: Cool Fish Delivery
1996: Søren Parbæk
1997: Rollespilsmagasinet Fønix
1998: Kristoffer Apollo og Mette Finderup
1999: Not awarded
2000: Peter Bengtsen
2001: Sara Hald
2002: Morten Juul
2003: Natural Born Holmers
2004: Peter Brodersen
2005: Merlin P. Mann
2006: Malik Hyltoft
2007: Landsforeningen for Levende Rollespil (The Danish Roleplaying Organization)
2008: Brian Rasmussen
2009: Jesper Wøldiche
2010: Vi Åker Jeep
2011: Lars Andreasen
2012: Klaus Meier Olsen & Kristoffer Rudkjær
2013: Jesper Heebøll Arbjørn
2014: DirtBusters
2015: Claus Raasted
2016: Simon James Pettit
2017: René Bokær Pedersen
2018: Peter Lind
2019: Joan Zenia Juhl Hansen
2020: Not awarded
2021: Andreas Ravn Skovse
2022: Alex K. Uth
2023: Maya Krone & Mette Finderup
About the Honorary Otto
Each year at Fastaval an honorary award is given to a person or group that has done extraordinary work for Fastaval. The Honorary Otto is a token of gratitude and love from Fastaval and Alea (the organization behind Fastaval) to those who through many years have helped innovate, maintain, and developed Fastaval and the surrounding landscape to where it is today.
Who Awards the Honorary Otto?
The Honorary Otto is Aleas award and is given by a jury consisting of a chairperson and four-five jury members. It is a tradition that the previous year's winner both selects the new jury and leads it the following year. To secure the jury a wide selection of the entire environment surrounding Fastaval, you can nominate persons and groups you feel deserve an extraordinary clap on the back. We receive nominations through an online form, which will be shared both on the websites and Fastavals social media platforms in the months up to Fastaval. Nominations are used as inspirations and guidelines, but the final call is up to the jury of the Honorary Otto.
Awarding the Honorary Otto:
The Honorary Otto is given on Saturday during Fastaval at an open for all reception. Here you can have a glass of bubbles and congratulate the nominees. The Honorary Otto will also be awarded from the stage during the Otto Party, where the winner will be allowed to give a speech.
The Honorary Otto Jury for Fastaval 2023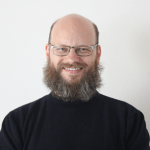 Andreas Ravn Skovse
Andreas learned about role playing games by his older brother back in 1992, and he got acquainted with the club- and the con environment in Das Fisk in Skive a couple of years later. He became a Fastaval organizer in 1998 and has only been out of it a single year since he started. Info, board game, economic and the main organizer group, but he has been in multiple other areas since. Andreas has long been active as a Board Member in Alea. These years, however, he mostly plays board games, but has a mission to play at least two role playing games at Fastaval between the Organizer work.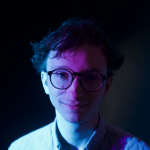 Kalle Hunnerup Jacobsen
Kalle Jacobsen began his Fastaval days as a participant, but was lured into depravity at the Info, where he spent 3 years printing and mastering the art of coziness. Then, he became a part of the Main Organizer Team for 2 years. During weekdays he enjoys most types of games and being an organizer on different role-playing campaigns. The Flat Land Saga with focus on creating adventurous stories for all. With all the love of coordinating and organize he looks forward to Fastaval 2023 and to see who collects the Ottos.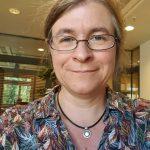 Anne Vinter Ratzer
Anne has been synonym with Fastaval since the beginning of the 90's. She has a great collection of scenarios at her disposal and has been an active part of the Organizer group for a lot of years - for example as Head of Scenarios and Otto Judge and lately as Penguin Aunt for Fastaval Junior.
Anne likes to play board games in her spare time, and just like other role-players of the same age she dreams about having her own regular role-playing group that actually meet up and plays on a regular basis. While she waits for that she travels the world, larping away - lately as a dystopian gnome in Finland.
Anne mainly identices herself as Hobbit. She lives with her geeky husband and her two geeky kids, and together they are loyal subjects to two cats.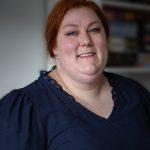 Kathrine Lindequist Abel
Kathrine Abel had a fiery passion for volunteering at social gatherings way before her time in the Fastaval environment. Since her first Fastaval in 2012 she's been a Main Organizer, board game (Head) juror and Honorary Otto, amongst other things. In addition to that, she's a principal at the Bifrost's Summer School 2023 and organizing Knudepunkt 2023, where she works with comfort, in particular. Kathrine plays a lot of board games, D&D and live action role-play - she prefers well-produced international Nordic larps. Kathrine also is one of two hosts on the podcast Larping Out Loud - a podcast that she actually came up with. Aaaaand once in a while she finds the time to arrange some live action role-playing games.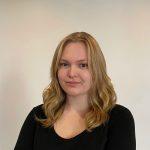 Amalie Holmstrøm Sichlau
Amalie started role-playing in 2014 and went to Fastaval for the first time in 2017, where she made toast in the kiosk. Since then, she's been in setup, TV and as a jury for the scenario writing-competition, just to name a few.
This year she spends her time on being a writer as well as a part of the Honorary Otto Jury, and she is so excited to spend yet another Easter at Mariagerfjord Gymnasium.
Amalie plays for the most part, board games, and table- and live action role-playing games, but thoroughly enjoys an artsy blackbox scenario.